TEAM
We're a small team with big experience, focused on developing an ecosystem for India where sports and gaming flourish.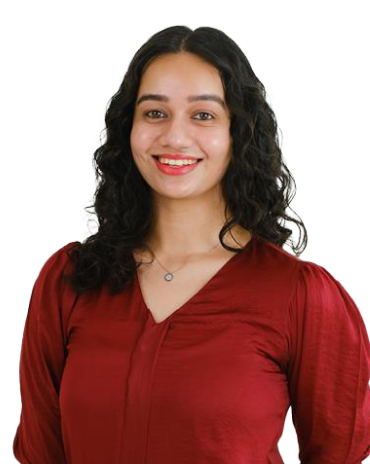 Vaibhavi Deshmukh
Analyst
Vaibhavi is an Analyst at Centre Court Capital, and a part of the investment team.
Prior to Centre Court Capital, she worked at JSW Sports in the commercial partnerships, sponsorships, and strategic consulting division dealing with projects across India, and the Middle East to drive sport initiatives in the region.
She began her career as a machine learning engineer at Quantiphi, Inc., working on multiple conversational and generative AI projects. She earned her BE in Computer Engineering from Pune University. Vaibhavi is a former international-level tennis player and played tennis and squash as Captain for Pune University.
Vaibhavi is an advocate for women's sport; on a pro-bono basis, she likes to volunteer and help women's sport focused organizations in her free time. She enjoys taking photography lessons, trivia quizzes, and reading about technology startups.